I had a wonderful weekend in San Jose last weekend for the Institute of Commercial Real Estate Masters Syndication training. Being close to San Francisco, I went up to the city on Friday to enjoy myself. All work and no play makes Brian a dull boy. [Read about my day in San Francisco (with pictures!)]
The Masters Syndication class was the next two days. I really tried to prepare myself by reading Principles of Real Estate Syndication by Samuel K. Freshman before I came. I actually managed to get thru the entire book in three weeks (I finished reading the day before my flight!) as its so important for me to be prepared for anything. I don't like to struggle with beginning concepts and terminology, so I tried my best to really study all that stuff so I can pay attention to more advanced things. For me, its always easier to hear things thru a second time if I know its going to be hard the first time around.
The Principles of Real Estate Syndication book was a very dry read and written from a legal point of view, but I committed myself to reading it as studying syndication was basically my top priority in February leading up to the training. Everything else in my life was secondary for the time. I feel my strategy of preparing was a success. I've been to classes before where I was not prepared, and I feel very tight and overwhelmed as it goes on. I felt very comfortable at this class, able to pay attention to the details. Much of what was said in the beginning and on the first day, I remember reading before, but if its familiar or gets boring, that's okay because it means I understand it.
When I go to any seminar, I make it a point to be the first or one of the first people in the room. I said hi to Cherif Medawar both mornings and chatted with him a bit. I saw Cherif speak around seven years ago for a MSI class with the Robert Allen Institute when I was much younger. Cherif was teaching stocks and the Wizetrade software at the time. Back then, I was painfully shy so I didn't have the nerve back then to approach Cherif or any of the instructors there. (thank goodness I'm over that!) To finally have the chance to tell my story to a man I have a lot of personal respect for, and has been the biggest influence to me in deciding to getting into commercial real estate, I feel really brings some closure to the part of my life when I didn't have the self-confidence to do the things that I'm capable of doing today.
The staff member I felt that I connected with most was Ashlee, the organizer for ICRE. She was very thoughtful to me (and charismatic!) and even let me take a look at Gene Trowbridge's book on Syndication. Gene was my instructor for the CCIM Introduction to Commercial Real Estate Analysis class I took last year, so I was interested to look thru his book.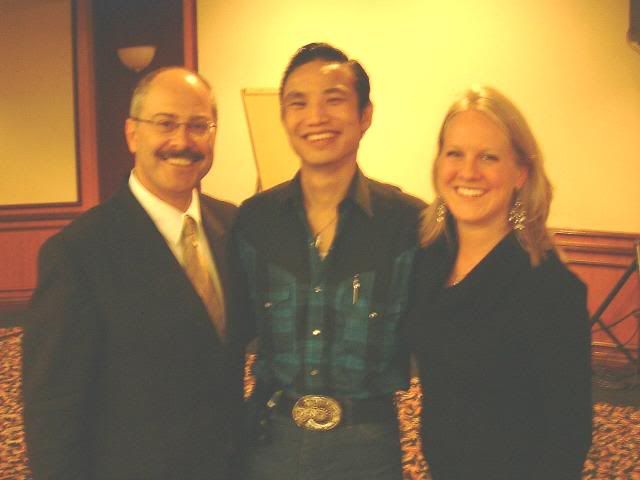 During breaks, I really tried my best to meet people. I'm the kind of person that tries to be broadly informed, so I can connect to any person on any subject. A social weakness that I know that I have is that its hard for me to approach people that don't seem to be interested in talking to me, or I sense are taking me for granted.
One thing that surprised me is how most of the attendents in the class were local to the area. When introducing myself, many were surprised to see I came from Portland to come to this. I was surprised there wasn't more people that came out-of-state to be at the training.
Eddie Hason was one of the speakers there. It was nice to see him again as he was one of the instructors I met at the first ICRE class (and first class I had taken on commercial real estate) I took in Portland, OR. Eddie is very direct about things, and he's not the kind of person to tell you things just because its probably what you'd want to hear - which to me, I appreciate. Also I'd met him before in Portland, I have grown very much as a person since he saw me last so I was very happy to tell him how I have progressed since then.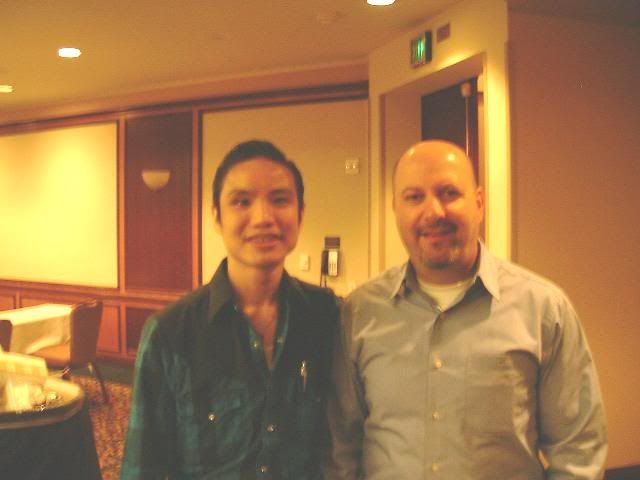 Nyle Mameesh is a hard money lender that spoke at the class. He was soft spoken and easy to talk to.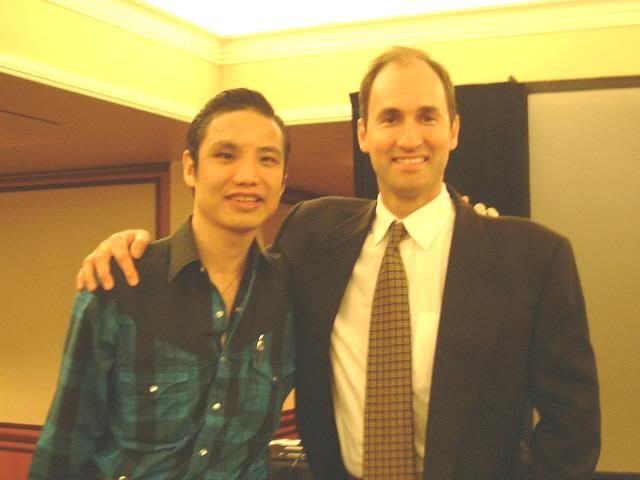 Jessica, the assistant with ICRE was very considerate to me as well. I'm the kind of person that is not afraid to ask any question I have - so I usually ask more questions than most people. She was really friendly and nice to talk to.
I'm glad I was able to go to the first Masters Syndication class that Cherif was teaching. I really did want to go to the very first class, and also I'd rather be in most places than in Los Angeles (location of the other Masters Syndication class), if possible.
From here, I feel I have a solid outline on how to go from here. I already know how to find deals, talk to sellers, and submit offers - from doing them. The missing piece for me was being able to find non-qualified (not dependent on my personal credit) financing for larger deals.